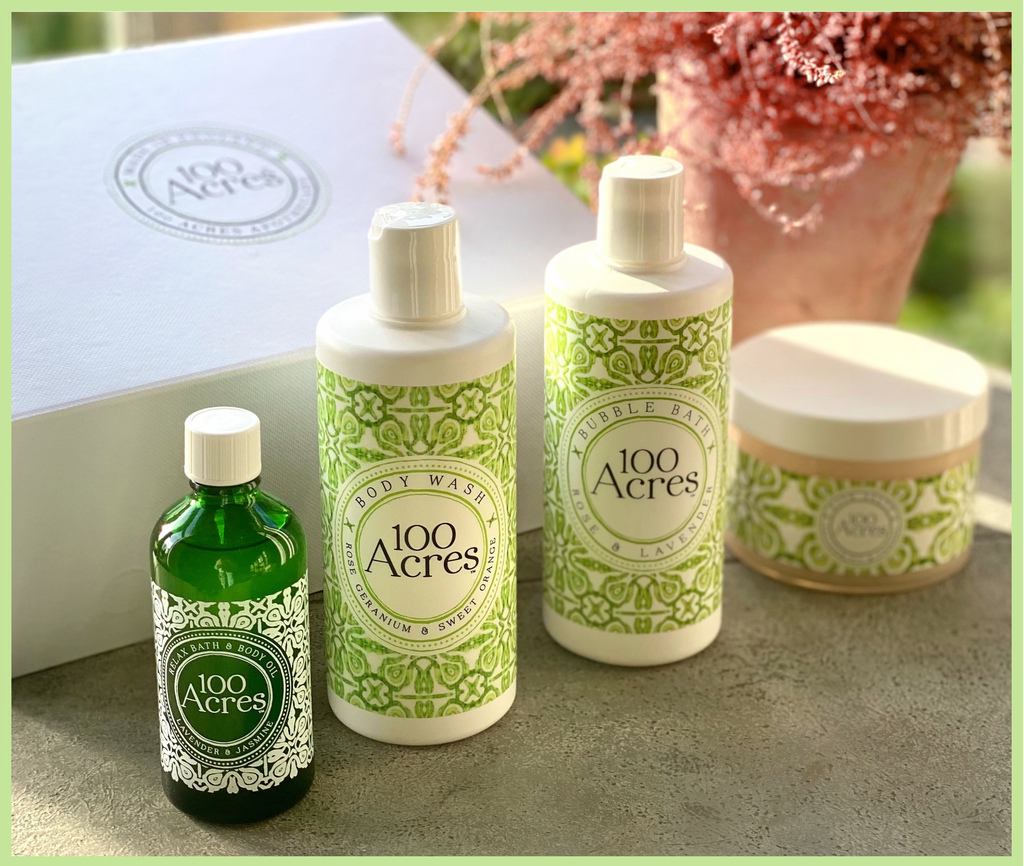 Gift your loved ones 100 acres of heavenly British countryside this year. Or at least, the next best thing.
We know things are a little different this year. We'd love to be throwing weekend bags into the car or lugging wellies and coats onto a train, all in a bid for a little festive countryside escapism (after all, there really is nowhere better to spend Winter and Christmas than the British countryside). If we could, we'd spend every Winter's weekend there - exploring cosy hotels, searching out the best undiscovered walks and the coolest countryside bars. But, this year, it's not quite the same.
In case you and your loved ones are feeling similar, we wanted to create something that will help. You can still gift them 100 acres of heavenly British countryside (albeit, in a box).
Our bath gift set is everything you need to have the most glorious, leisurely Sunday soak. One that will make you feel like you're immersed in a gorgeous country hotel rolltop bath, situated in 100 acres of fragrant, botanical British countryside (even if you're actually in the same bath that you've been getting into for the past eight months). 
Our products are overflowing with overflowing with fragrant, rich botanicals to create scents reminiscent of walking through a wild British meadow, or the walled gardens of your favourite sprawling countryside hotel. This bath gift set is a scented incarnation of a weekend spent exploring 100 acres of heavenly British countryside, captured through scent and condensed for your loved ones' bathroom. So, even if they're not able to actually escape out to the British countryside this year, you can still gift them that feeling of indulgent, relaxing countryside escapism.