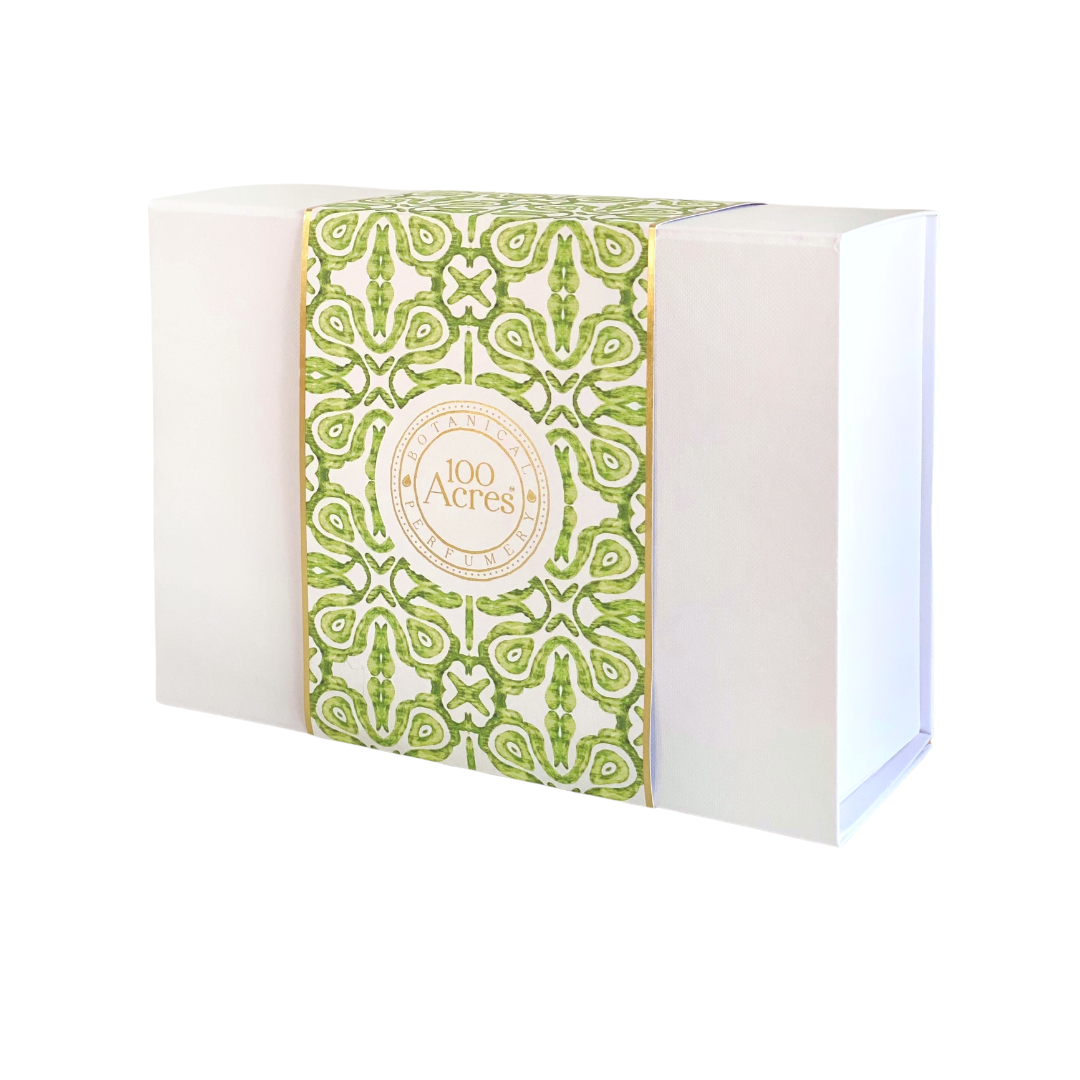 Have your 100 Acres treats beautifully boxed with our luxurious gift box. 
By adding this box to your order, our fabulous team will pack your items in this gorgeous box and carefully cushion it with our signature pink tissue. It makes gifting much easier - all you need to do is order, smile and hand it over! 

Please note that the medium gift box (26 x 19 x 10cm) will hold: 
- up to 4 x full sized (300ml) products, or
- 1 x 300ml product, 1 x Bath Salts or Bath & Body Oil,  1x Single Wick Candle, or
- up to 4 x 100ml miniatures, plus either 1x Single Wick Candle or 1x Bath Salts (250g)
and the large gift box (33 x 25 x 11cm) will hold: 
- three wick candle, choose from either Signature or Winter, along with 3 x 300ml products/oils/bath salts 
- 5 x 300ml products
Please note that this is an empty gift box.