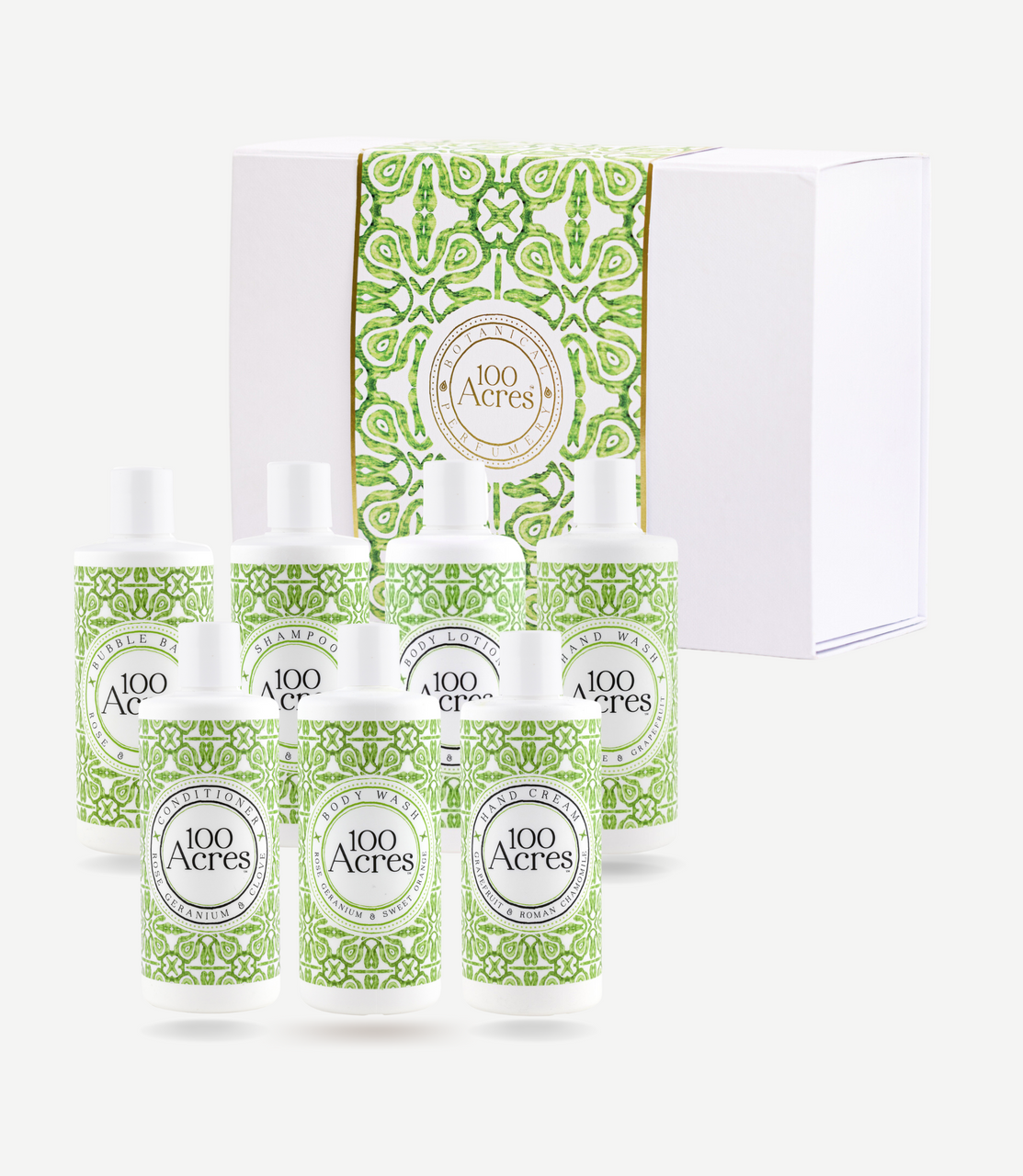 Whether you're looking for the perfect gift or want to discover some new 100 Acres for yourself...meet our 100 Acres Discovery Set.
Featuring miniature versions of our luxury bath & body range, this set is fabulous for discovering favourites. Each product is bursting with a different scent, all of which are intensely aromatic, rich and unmistakably 100 Acres. We blend our fragrances exclusively with the highest possible concentrations of freshly distilled botanical oils from herbs, flowers and fruits, resulting in utterly exquisite fragrances that will leave your skin and bathroom smelling heavenly for hours after use.
This gift set contains:
We'll carefully pack the items in our luxury gold-foiled gift box and cushion them with plenty of signature pink tissue, resulting a perfectly-formed gift that you can simply hand straight over.
Made in the UK using the finest natural & organic ingredients.
Made in Britain in small, fresh batches.
Made with natural, exceptional quality botanical ingredients - just rich plant oils, nourishing botanical extracts and the finest essential oils, all of the absolute highest quality we can source. We use organic ingredients where possible, too. No parabens, sulphates (SLS and SLES), petrochemicals, phthalates, palm oil, or triclosan.
Our plastic bottles are fully recyclable. All of our packaging is recyclable, recycled or biodegradable and we only use FSC paper and card.
Cruelty-free, vegan, and we never ever test on animals.
Free Shipping on orders £70+.
Standard Shipping is £4.95. Most orders arrive within 2-3 working days but please allow 5. We ship all orders either on the same or following working day, and use a next-day courier. See here for further shipping information.